Top Contract Manufacturer in the US


With the global market for protein powder predicted to thrive during the coming years, Vitalpax is the perfect partner to help you develop your own high-quality private label protein powder formulation to meet this growing demand, build a loyal customer base, and establish your brand in the market.
According to Future Market Insights, the global protein powder market is anticipated to reach a valuation of USD 22.3B in 2022. In the US alone, the market value is expected to generate maximum revenue of around USD 9.7B by 2032. This significant surge is due to the rising demand from fitness enthusiasts and health-conscious consumers, owing to the health benefits associated with protein powder.
The Rising Popularity of Protein Powder
Protein powder is a dietary supplement made from isolated or concentrated forms of protein, such as whey, casein, soy, or pea protein. In recent years, protein powder has become more popular as more people look to add protein to their diet for a variety of reasons.
Athletes and bodybuilders often use protein powder as a convenient way to help repair and rebuild muscle tissue after intense physical activity. Protein powder is also commonly used by individuals looking to lose weight or maintain a healthy weight, as it can help to keep you feeling fuller for longer and support weight loss efforts. 
Additionally, protein is an essential nutrient that is important for many bodily functions, and protein powder can be a convenient way to increase protein intake for people who may not be getting enough from their regular diet. The accelerating prevalence of veganism has also pushed for the expansion of plant-based sources of protein. Overall, the versatility and convenience of protein powder have contributed to its growing popularity as a dietary supplement.
Creating your own protein powder can help differentiate your product from other brands. You have control over the formulation, production, and packaging, which allows you to create a unique product that meets the specific needs and preferences of your target market. This can include the type and source of protein, the flavor and sweetness profile, and any additional ingredients or additives.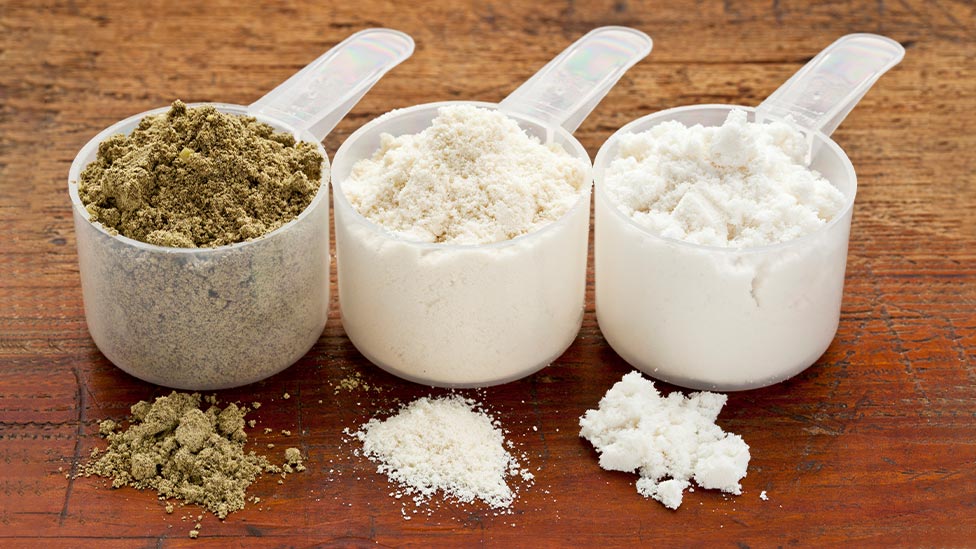 Private Label Protein Powder Manufacturing
Working with an established private label protein powder manufacturer can be a cost-effective solution, as this allows for production and distribution in bulk, which can reduce lead times and shipping costs. In addition, working with a private label protein powder company allows for greater control over the production process, ensuring that quality, safety, and efficacy standards are met.
As one of the leading supplement contract manufacturers in the USA, Vitalpax has the expertise and capabilities to produce high-quality protein powder. Our team is dedicated to being your partner in efficiently scaling your vitamin business. From ideation to formulation, manufacturing, quality control, packaging, and shipping – our dedicated team will work with you to help build and grow.
With our state-of-the-art equipment, advanced ingredient procurement, and dedicated R&D team, Vitalpax can manufacture any custom private label protein powder in a wide variety of flavors and packaging options. Whether you're looking to create your own unique formula or choose from our trusted in-stock formulas, we ensure that our clients receive a finished product that they can be proud to sell. Our private label protein powders have been top sellers on Amazon, eBay, and many other online and physical location stores.
Don't miss out on the opportunity to be part of this thriving protein powder industry. Call us at +1-(866)-848-2588 and talk to one of our Sales Specialists about your protein powder manufacturing needs. You may also email the details of your manufacturing project to [email protected] and receive a competitive price quote.