Top Contract Manufacturer in the US


Purported health benefits have bolstered the growing popularity of mushrooms in the wellness industry. Succeed in this growing market and make your brand known by partnering with a trusted supplement manufacturer like Vitalpax.
Mushroom supplements have been gaining popularity in recent years, with an increasing number of people looking for natural and organic solutions to support their overall health and wellness. According to a market industry report, the global functional mushroom market is projected to grow at a CAGR of 9.3% from 2021 to 2030, with estimated sales to reach $19.33B. This growth can be attributed to the growing demand for functional foods, the rise of the wellness industry, and the increasing popularity of natural and plant-based products.
So, what exactly are mushroom supplements? Mushroom supplements are dietary supplements made from the fruiting bodies or mycelium of various mushroom species. They are known for their immune-boosting properties, anti-inflammatory effects, and antioxidant content. Some of the most popular mushroom species used in supplement formulas include Reishi, Cordyceps, Lion's Mane, Chaga, and Shiitake.
One of the benefits of mushroom supplements is that they can be used to support a variety of health concerns. For example, Lion's Mane mushroom has been shown to improve cognitive function and memory, while Chaga mushroom has been used to support immune function and reduce inflammation. Reishi mushroom, on the other hand, has been used for its calming and stress-reducing effects.
If you're looking for the best organic mushroom supplement, it's important to choose a supplement that is made from high-quality ingredients and free from fillers and additives. You can find mushroom supplements near you at health food stores or online retailers.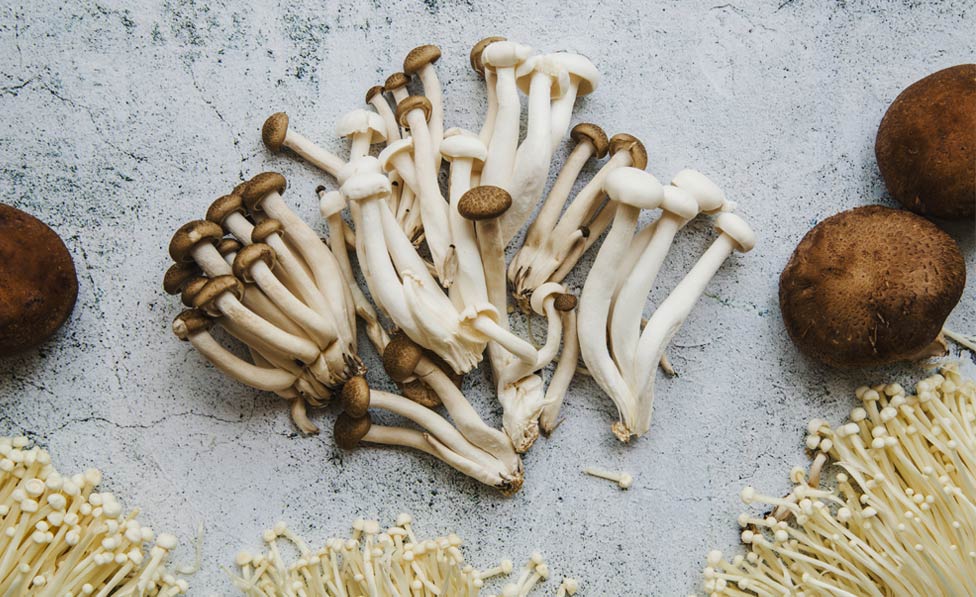 The mushroom supplement contract manufacturing market is expected to continue growing this year and beyond. As more people turn to natural and organic solutions for their health needs, mushroom supplements are likely to become even more popular. If you're interested in starting your own mushroom supplement brand, consider working with a trusted contract manufacturer to ensure the success and quality of your products.
When it comes to mushroom supplement manufacturing, it's important to work with an established supplement contract manufacturer like Vitalpax. We are a leading mushroom supplement contract manufacturer in the USA with years of experience in the industry. By working with a reputable contract manufacturer, you can ensure that your mushroom supplement brand is of the highest quality and meets all industry standards.
We've worked with various brands nationwide, including in Maryland, Texas, Montana, Iowa, Wyoming, Tennessee, Michigan, Missouri, Pennsylvania, Rhode Island, South Carolina, New Jersey, Kansas, Minnesota, North Dakota, Wisconsin, Oklahoma, Mississippi, and New Hampshire.
In conclusion, mushroom supplements are a growing industry with many health benefits. With the support of an experienced supplement contract manufacturer like Vitalpax, you can create a successful and high-quality mushroom supplement brand that meets the needs of your customers. Keep an eye on the mushroom supplement contract manufacturing market in 2023 and beyond as it continues to grow and evolve.
Don't miss out on the opportunity to be part of the thriving mushroom supplement industry. Call us at +1-(866)-848-2588 and talk to one of our Sales Specialists about your private label mushroom supplement manufacturing needs, or email [email protected] details of your manufacturing project and receive a competitive price quote.