Top Contract Manufacturer in the US


Gummies are becoming a mainstream dosage form for dietary supplements, thanks to their convenience and taste. Partnering with Vitalpax, and experienced gummy manufacturer, can help you establish your brand in this thriving industry.
Gummy supplements are becoming increasingly popular among consumers for a variety of reasons. In fact, according to a market industry report, the global gummy supplement market is projected to reach USD 4.3B by 2023, growing at a CAGR of 4.8% during the forecast period of 2023 to 2033. This growth is driven by several factors, including the convenience and taste of gummy supplements, as well as their ability to appeal to a wide range of consumer demographics.
One of the main reasons for the rise in popularity of gummy supplements is their convenience. These supplements are easy to take and can be consumed on the go, making them a great option for busy individuals who want to maintain a healthy lifestyle. Additionally, gummy supplements often come in a variety of flavors, which makes them more appealing to consumers than traditional pills or capsules.
Another reason for the growing popularity of gummy supplements is the wide range of benefits they offer. Many gummy supplements are fortified with essential vitamins and minerals that are necessary for overall health and wellness. For example, gummy vitamins can help to support a healthy immune system, promote healthy skin, hair, and nails, and support energy levels.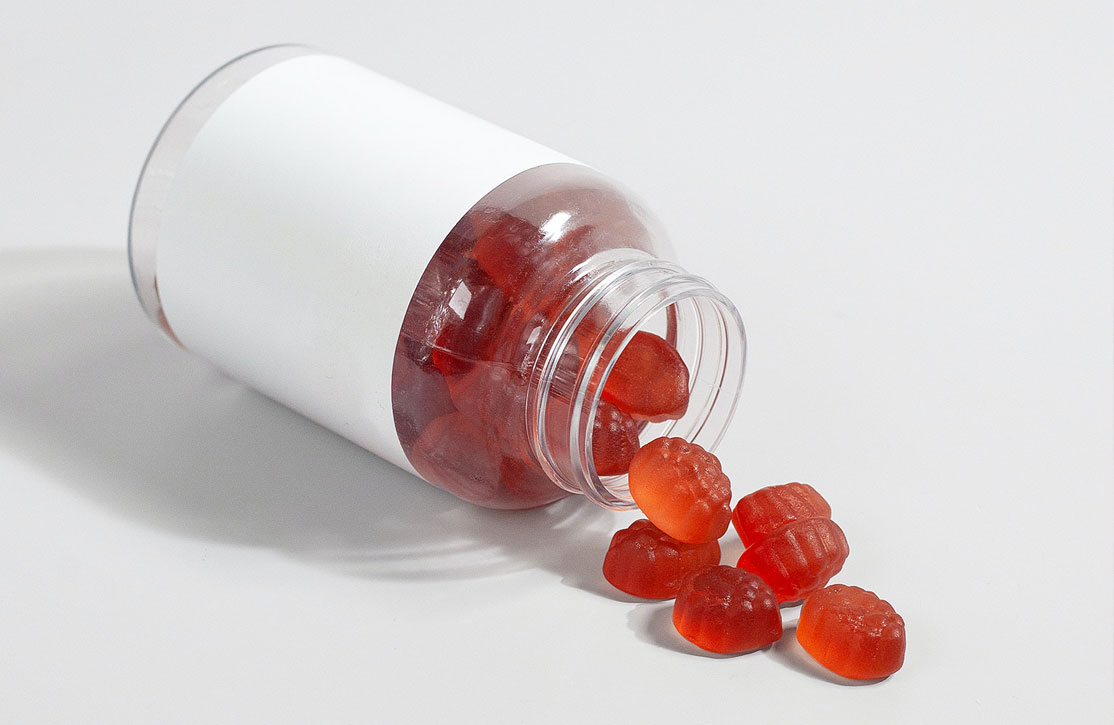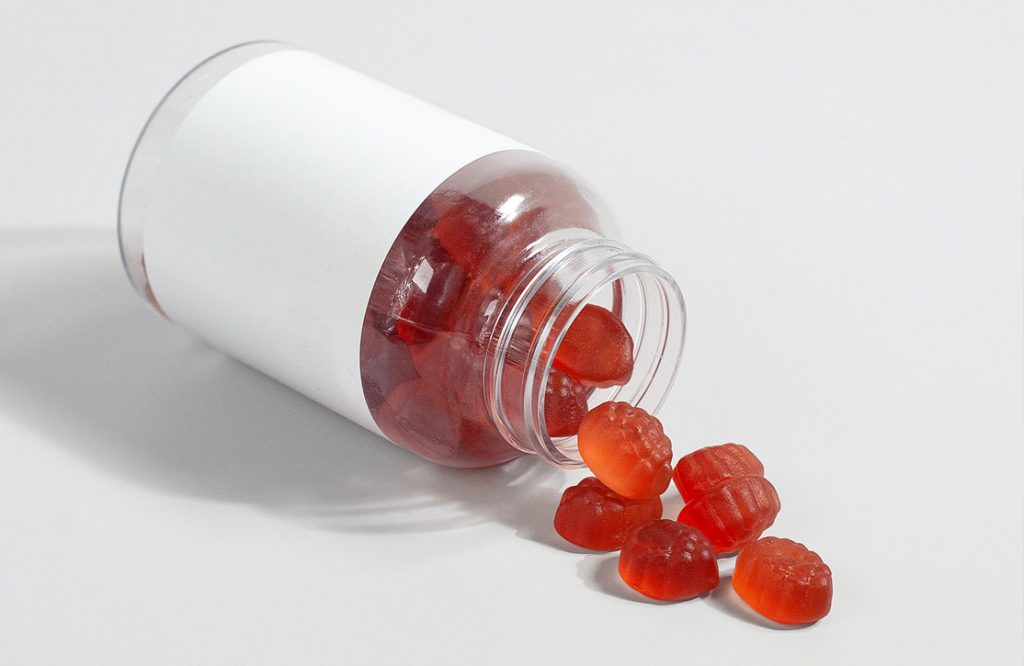 The most popular gummy supplement ingredients currently include Vitamin C, Vitamin D, Vitamin B12, and Omega-3. These ingredients are known to support overall health and wellness and are often found in gummy supplements that target specific health concerns.
The gummy manufacturing process is also a major factor that contributes to the popularity of gummy supplements. The process involves combining ingredients such as sugar, corn syrup, and gelatin, along with the desired vitamins and minerals. The mixture is then heated and poured into molds, where it is cooled and hardened. Gummy supplements are then cut into their desired shape and size.
Starting a gummy supplement business can be a great idea, particularly if you partner with a trusted contract manufacturer like Vitalpax. We can help you with everything from product development to manufacturing and packaging, making it easy for you to launch and grow your business.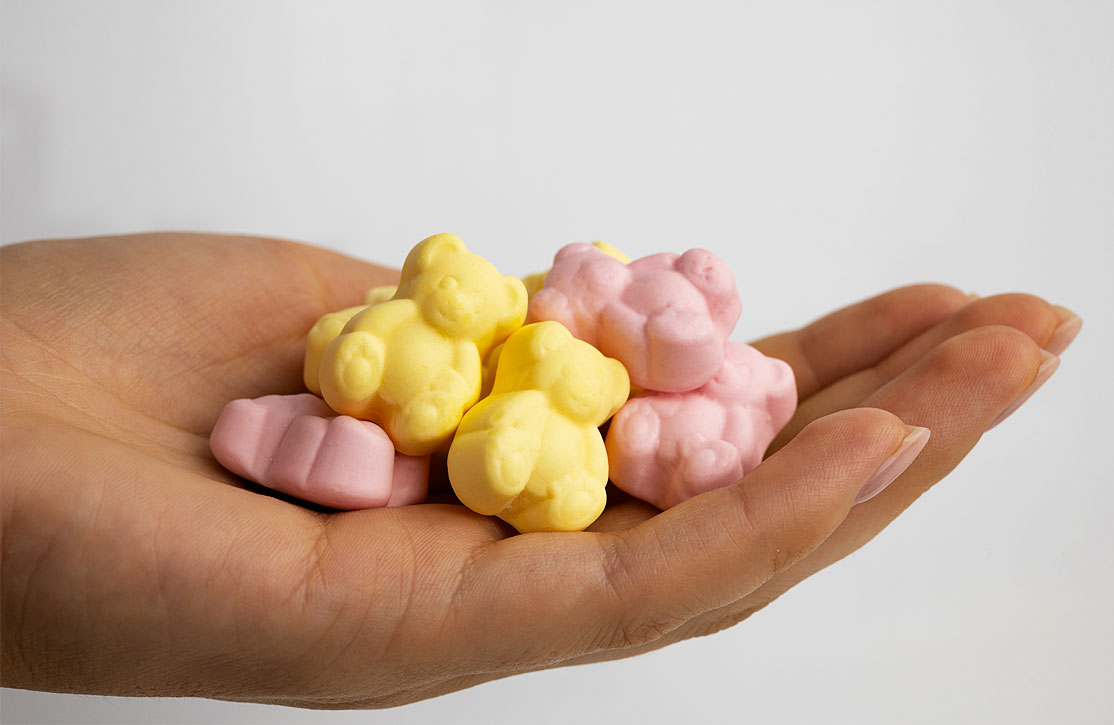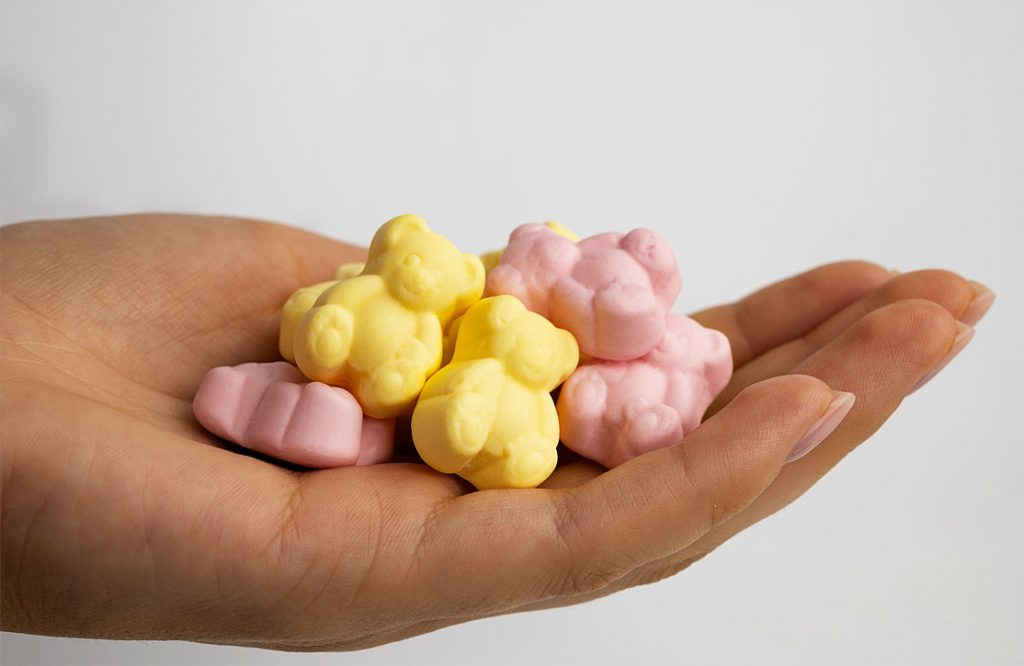 We are a full turnkey supplement contract manufacturer and can manage the entire production process – from formulation, ingredient sourcing, to packaging, and labeling. This helps save time and resources and, allows companies to concentrate on growing their business and target audience. With a private label gummy supplier, you can trust the final product will meet high standards in safety, efficacy and quality, and brand it with your own name and create a unique business identity.
Vitalpax has serviced various Amazon bestsellers and in-store brands nationwide, including in Mississippi, Delaware, Virginia, Colorado, New Hampshire, Vermont, Rhode Island, Michigan, South Dakota, North Dakota, Idaho, Missouri, Oregon, California, Arkansas, Maryland, Iowa, North Carolina, Florida, and Utah.
In conclusion, gummy supplements are becoming more popular among consumers due to their convenience, taste, and health benefits. The gummy manufacturing process is also a major factor that contributes to its popularity, and partnering with an established contract manufacturer can help you build a successful gummy supplement business. With the global gummy supplement market projected to grow in the coming years, now is the perfect time to launch your own gummy supplement brand.
Don't miss out on the opportunity to be part of the thriving gummy supplement industry. Call us at +1-(866)-848-2588 and talk to one of our Sales Specialists about your private label gummy supplement manufacturing needs, or email [email protected] details of your manufacturing project and receive a competitive price quote.