NEWS AND EVENTS
Nutraceutical News and Vitalpax Events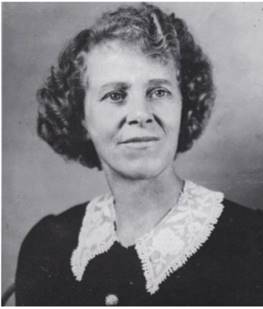 Our great-grandmother, Mattie Woodbury Ruesch, was known for her constant pursuit of healthy, natural foods. In fact, the word "vital" of "Vitalpax" was taken from her vocabulary where she would always speak about seeking "vital" fresh fruits and vegetables, and natural foods in general. For a number of years she ran a juicing business where she juiced fruits and vegetables, for personal use and selling to individuals "who found that the carrot and green juices helped them restore their mental and physical strength". (Autobiography of Matilda Woodbury Ruesch, January 1966)
Another excerpt from her autobiography explains in her own words why such a quest was so important to her: "I have been very thankful for my discovery through study and personal experience that I have greater vigor and health by selecting and using as natural a diet as possible and maintaining good posture. I find a great deal of truth in H.E. Kirschner's account of Nature's Seven Doctors: 1. Fresh air. 2. Good Food. 3. Water. 4. Sunshine. 5. Exercise. 6. Rest. 7. The Mind, Positive Thinking." (Autobiography, January 1966)
She was a pioneer in her time and advocated passionately for natural foods and a regular healthy diet. This tradition has been passed on throughout the Ruesch generations to passionately pursue a diet and lifestyle focused on natural, fresh, and healthy foods.
Mattie's Personal Creed was:
My Creed
(1954)
To serve;
To grow;
To seek beauty, goodness, and truth everywhere;
To help to happiness and peace, discouraged humanity;
To recognize sincere effort, ever so small'
To be honest and humble enough to admit a mistake;
To accept with gratitude, sincere criticism, whatever the source;
To avoid the self-righteous, "holier than thou" attitude;
And the ignorance and arrogance of "condemnation without investigation";
To practice in reality, 'democracy without condescension";
To be ever mindful of the warning, "judge not, that ye be not judged";
To think for myself;
To be thankful, whatever my lot; be mindful of the great eternal laws;
And trust in God.
Mattie Woodbury Ruesch